STUDENT NEWS
On Wednesday,  CCAP students attended the SoCal Gas Co Food Service Appliance Expo in Downey Ca. While there, the students were able to talk to industry experts, attend demos and sample delicious foods.
Biology students have been using the microscopes to look at cells and are currently doing a study on osmosis using a shell-less chicken egg as a model of a cell.  They have also done an enzyme apple sauce lab, enzyme liver lab, and enzyme celery lab to study the nature of enzymes.
Marine biology students are currently working on a currents unit.  They will be doing an essay, supplemented by a drawing, of a trip they take around the world and the currents they travel on.
Rio Mesa Drama Club 
Please come out and support our Drama Club on their upcoming show "Hope and Heartache Diner" opening night on November 10 & 11.
STAFF NEWS
Great Shakeout
On October 18, 2018 at 10:18am, Rio Mesa participated in the nationwide "Great California Shakeout" earthquake drill.  Students and staff successfully demonstrated the ability to Duck, Cover, and hold.
DIA DE LOS MUERTOS:
Spartans! The 3rd annual Día de los Muertos celebration will take place on Friday, November 2nd, from 6-9 pm. We will honor our loved ones who have passed away with art, Baile Folklorico dancing, Mexica (Aztec) danza group, and activities for kids. Admission is free, but please bring some money for our taquero. We'll have face-painting too. Bring your friends or family members! See you there!
College and Career Center 
Many visitors gave information to our students through presentations in the College and Career Center this week.  On Monday, Shane Johnson, from California Lutheran University, spoke with students about attending this private liberal arts college in Thousand Oaks, CA. On Wednesday, SSG Devin Hobson held a table of information about enlisting in the U.S. Army.  Then, on Friday, Janet Recchia, from Syracuse University, presented information about this private research university in upstate New York.   – Sally Anderson, College and Career Center
ATHLETIC NEWS
Congratulations to our Girls Tennis Team in the PVL Individual Tennis Tournament at Buena H  S Monday and Wednesday. Senior Jupneet Singh dominated again winning the championship match in singles 6-0, 6-0. Our Doubles team finalists Jeanette Viveros and Katherine Gonzales also qualified for individual CIF tournament in November
All team members competed exceptionally well.  They are undefeated (10-0 in PVL) 2018 Pacific View League Champions! Great young women!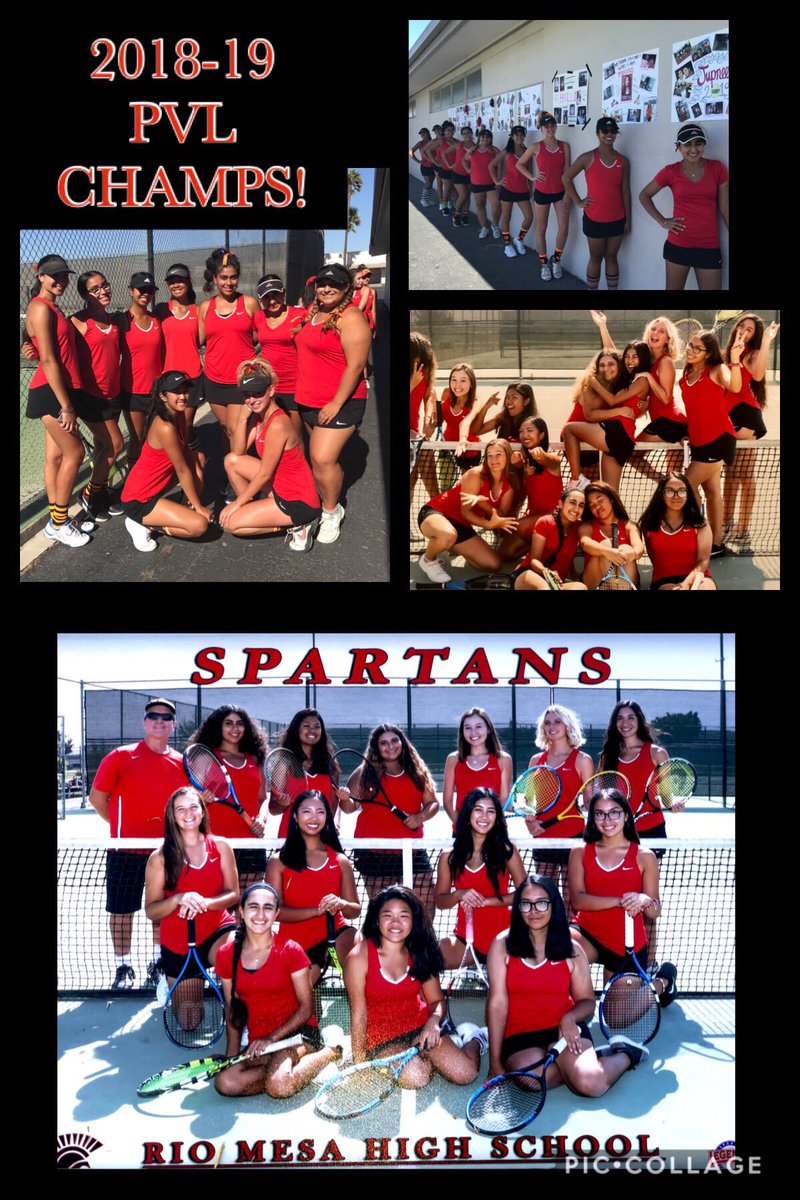 Congrats RM Boys Cross-Country– they placed 3rd in Div.II at Mt.Sac Invitational. Our Girls placed 6th. Individually: Ivan Pitones 3rd 16:18; Josh Weinerth 13th, 16:35; Elisse Weinerth 5th, 19:27! Spartans Elevate- Together We Rise!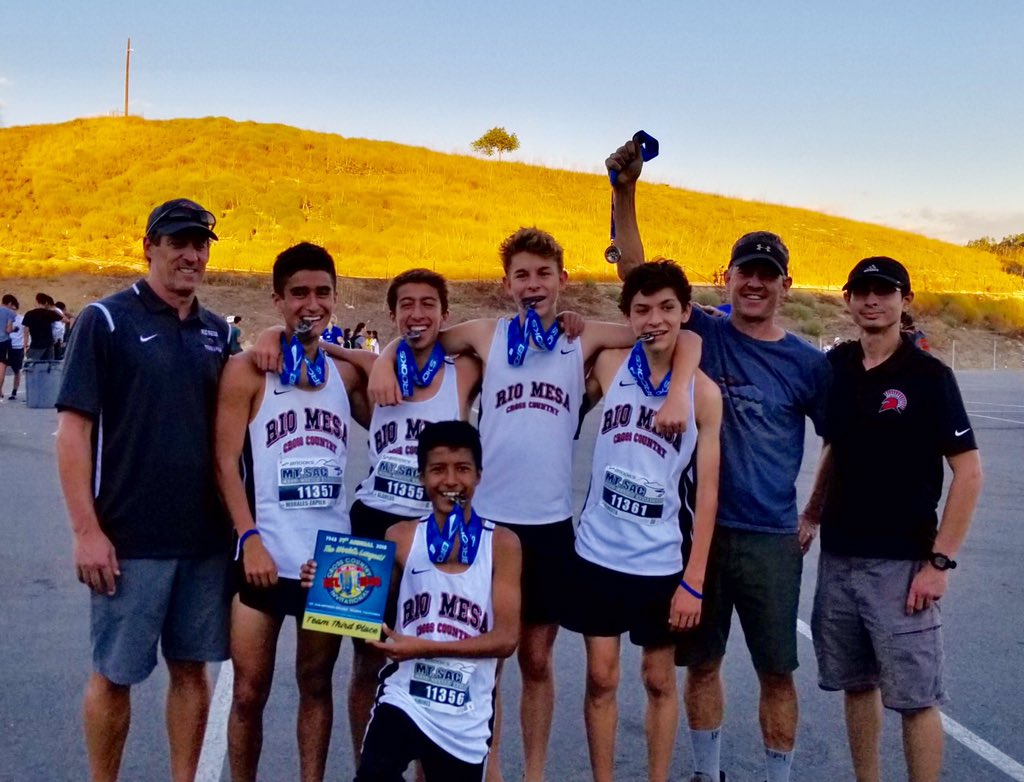 Congrats RM Freshman Football on their big win over Pacifica last week! Spartans Elevate- Together we Rise!