STUDENT NEWS
ASB
On November 6th, 16 students were able to participate at Camp Shalom in Malibu in order to further build their team bonding.  They participated in a ropes course, a climbing wall and countless other challenging activities that made them focus on their strengths. These same students will serve as our Peer Mediators on campus if Admin were to ever need their assistance.
We had a great group of students sign our "Spartans Pledge to be Drug Free" poster on October 31st.  All who did received a sticker that read 'Drugs are Thrash".
We had over 50 students sign up for our first Blood Drive through the American Red Cross.  The blood mobile parked itself in front of our school and we were able to help out by supplying our local blood bank with 37 units of life saving blood!
Freshmen Check In
We had our first Freshmen Check in where our New Student Ambassadors reviewed with them our freshmen handshake, a quick game that we played over the summer and then lastly, were they spoke to them in small groups.  While in their groups, the freshmen were asked about how they felt the first couple of days of school, how they are adjusting to their work load, if they participated in Club Week or if they have attended any games.  Lastly, the students reviewed with them how the GPA is calculated and they discussed ineligibility due to grades.  They prepped the freshmen on our finals schedule and tips for studying.  We ended it by asking students to sign the posters if they promised to "give it their best effort" these last couple of weeks of school.
Freshmen students who participated were from the 3rd and 4th period classes, and we had over 40 student ambassadors participate in this first quarter check in.
So proud of our RM Marching Band taking time to participate in the annual Oxnard Veterans' Day parade! Honoring all those who have served our country! Spartans Elevate- Together We Rise!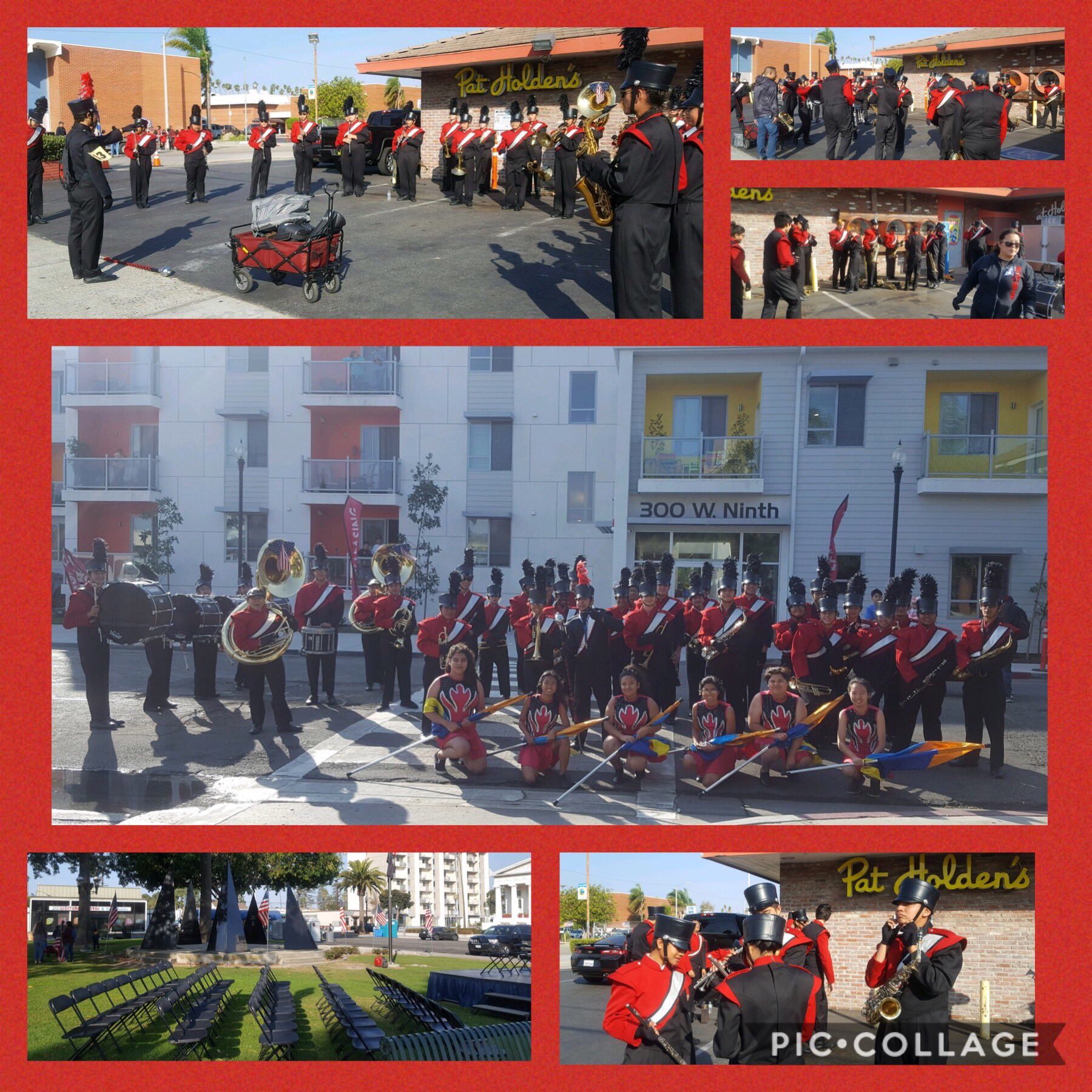 STAFF NEWS
College and Career Center
All Seniors were given a packet of information about the "Community College Application Day" scheduled for Wednesday, November 28.  All Seniors will begin the process of applying to a community college on that day.  They were given information about the two-year "Promise" which offers to pay a student's tuition for two years at Oxnard College or at Ventura College.  It is hoped that students use some of their free-time during the November Break to explore the community colleges to which they will apply.   For those students hoping to attend a four-year college after high school, the November Break is a good time to work on their college application.
Sally Anderson, College and Career Center Technician
ATHLETIC NEWS
Congrats RM Girls Soccer on their 2-0 win over Carpinteria HS on Nov. 14.  Way to start off the winter season! Go Spartans!