STUDENT NEWS
Ms. Allen's Baking & Pastry students displaying some incredible pie creations on Dec. 12th! Spartans Elevate- Together We Rise! WE>me!
Wonderful night to have our Ventura County GEOChallenge Championship Team honored by the governing board of the Oxnard Union High School District! Thanks to Oxnard College for hosting the GeoChallenge event. Spartans Elevate – Together We Rise! WE>me!
The math department spent a day preparing for the implementation of the IB Middle Years Program.  They developed unit plans and assessments that focus on not only learning the math content, but also communication and open-mindedness.
On Dec. 12th, some of our Chemistry students was conducting a lesson on the behavior of gases.
Biology students attended the Western Foundation of Vertebrate Zoology in Camarillo where they took a tour of bird eggs and and skins.  They also were able to identify different bird species using field guides.
Rio Mesa All Male & Advance Dance Team
Huge thanks to @HipHopMindset for letting us perform today! pic.twitter.com/7CBcgkFStb

— Rmhs All Male (@rmhsallmale) December 9, 2018
Late Congrats to RM Adv Dance Team -they participated in Dance for a Cause w/Alias Dance Fam & Oxnard Pal -raising $1000s to help families! pic.twitter.com/RjOyo691LO

— Mark C. Contreras (@MarkCContreras) December 10, 2018
Mr. Pete Weinerth with the RM Marine Biology Island Restoration Team at Anacapa Island this past weekend- got to do a little whale & dolphin watching, along with lots of ice plant removal for the National Park Service. Spartans Elevate – Together We Rise! WE>me.
STAFF NEWS
College and Career Center
On Tuesday, Mrs. Anderson, the College and Career Center Tech, attended the Educator Open House at the Ronald Reagan Presidential Library.  She picked up posters and flyers about their scholarships and leadership opportunities for students. On Friday she attended the Ventura College High School Counselor Exchange.  Two of VC's programs were highlighted—Criminal Justice and Water Science. Information and updates were given about financial aid, and the application and registration process.  This information will be available to students in the College and Career Center.
This year, our RMHS Migrant Education Speech and Debate is getting and the new coach is Claudia Gonzalez. She is still accepting students on the team and practices have begun! For more information, please see Claudia Gonzalez or Cuba Montero in the front office.
Due to a resignation and a family moving away, we had to address new ELAC Officers in our last ELAC meeting on November 29th. Our Vice President, Elvira Rendon is now our ELAC President and Adelina Rendon volunteered to be our new ELAC Vice President. Congratulations! Felicidades!
STEM Day for Girls Inspiring career pathways was held at Rio Mesa High School.
UPCOMING EVENTS:
The Rio Mesa Dance Program will be presenting their annual winter dance show "The ABC's of Dance" on Friday January 25, 2019 in the RMHS Gym at 5:30 pm and 7:30 pm.  Tickets are $5 pre-sale and $7 at the door.  They will go on sale the week before the show.  Come out and support the Rio Mesa dancers!
COUNSELOR NEWS
RMHS Counselors attended the Oxnard College Connect Counselors' Conference on Friday, 12/7 and the Ventura College Counselors' Conference on Friday, 12/14.  They learned about the latest in enrollment and financial aid, new majors & college and career pathways and special programs at each college.
RMHS Counselors along with community college reps held Financial Aid Night on Wed, Dec 5th. All seniors need to fill out their financial aid application by the deadline, March 2! Don't miss out on money for your future!
Due to the fires, CSU has extended the college application deadline to December 15th.
RMHS Counselors have had Grade Level Parent Nights in English and Spanish. On 11/28, the 11th Grade Parent Night covered the PSAT, SAT/ACT, graduation requirement and A-G Requirements. On 12/12, the 10th Grade Parent Night covered the same information as well as each parent received their student's TES A-G Summary. Our 9th Grade Parent Night will be in February 2019.
After school online A-G repair and credit recovery classes for seniors and now juniors continue. Please see your counselor to see if you qualify.
RMHS Counselors are currently meeting with Feeder Schools reps and setting up Incoming 9th Grade (Class of 2023) registration dates in February.
ATHLETIC NEWS
Congrats RM Boys JV Basketball on their 47-44 win on Dec. 11th  over the JV team from Dos Pueblos. Spartans Elevate- Together We Rise! WE>me!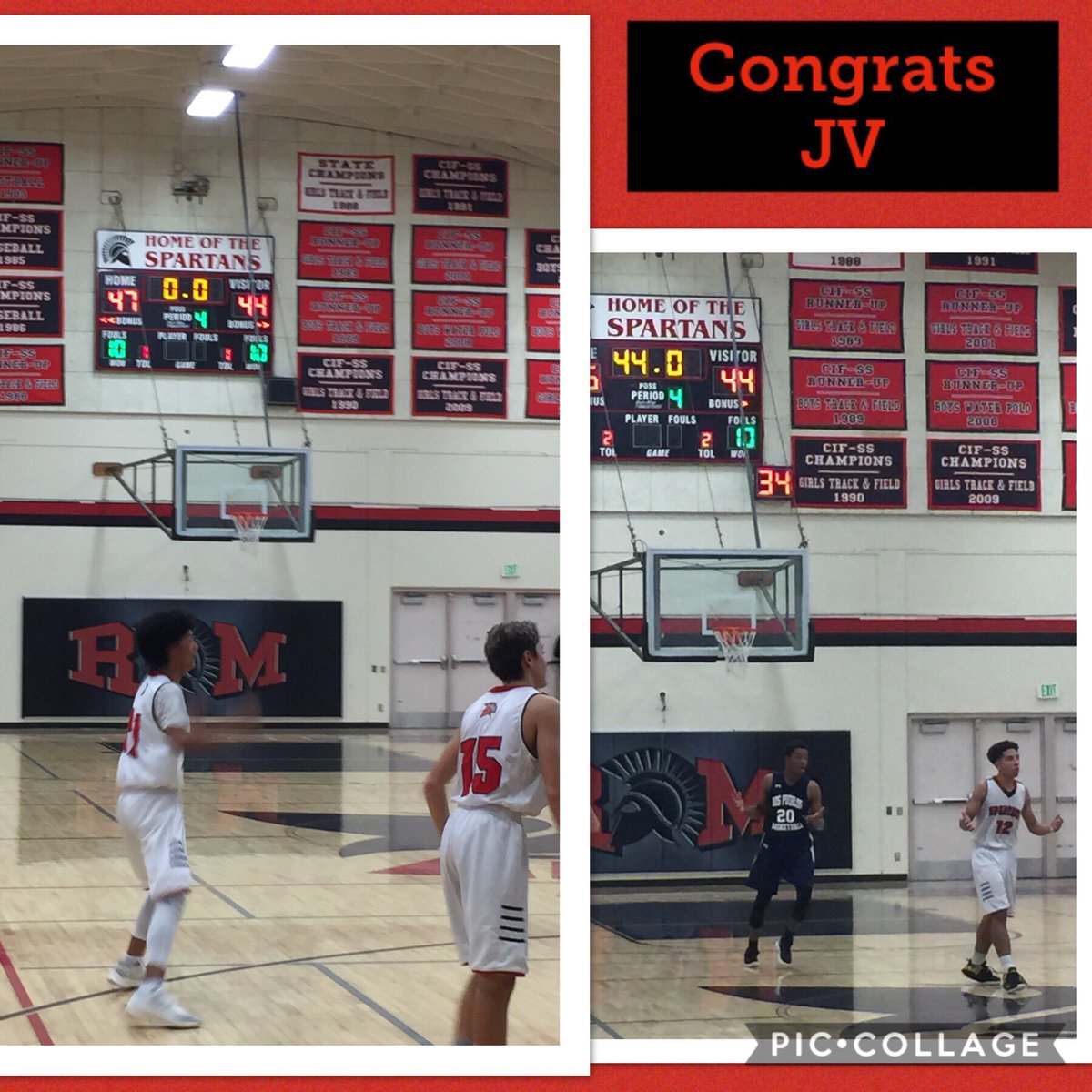 Congrats RM Boys Soph Frosh Basketball on their 47-40 win on Dec. 11th  over the Soph Frosh team from Dos Pueblos. Spartans Elevate- Together We Rise! WE>me!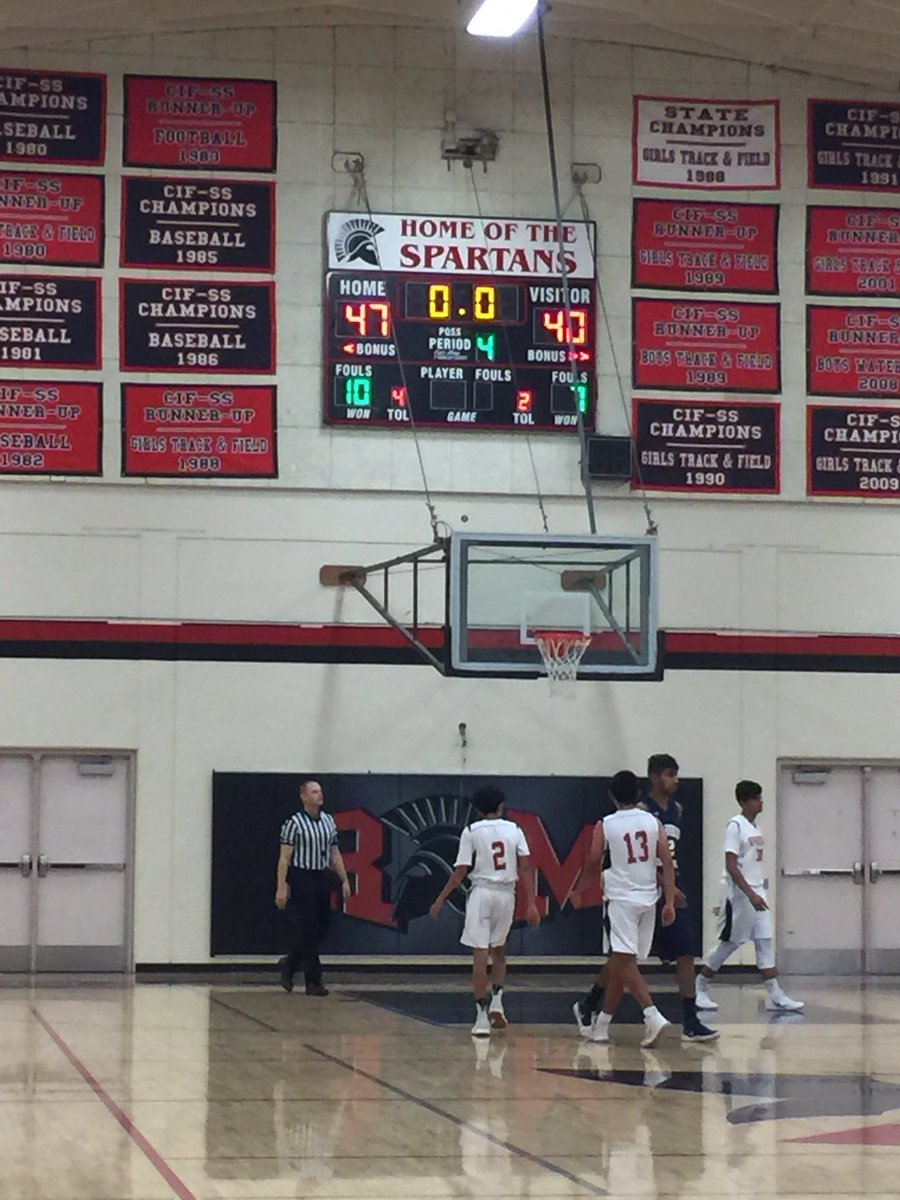 Girls' Cross country is selling Holiday Grams. $2 & $10 everyday in the quad stage at lunch.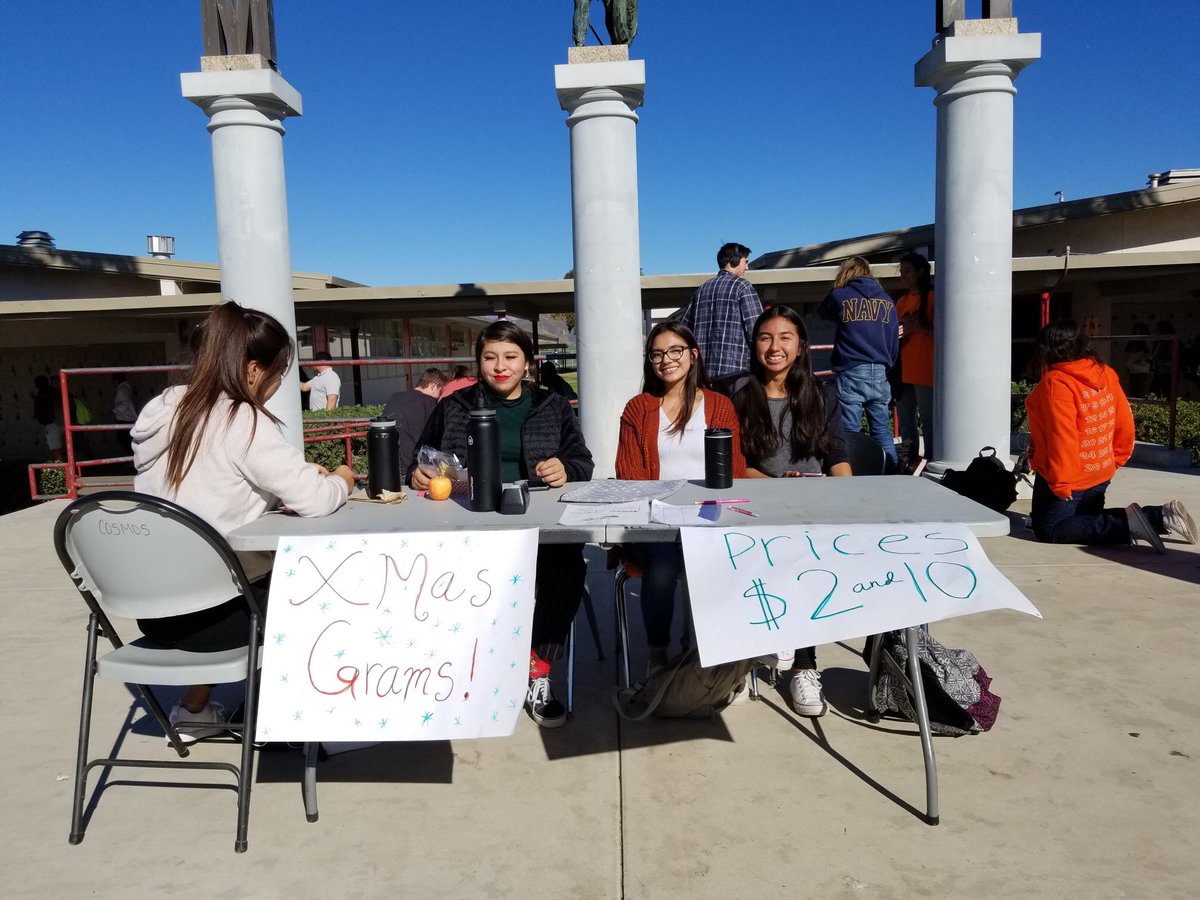 Congrats RM Soph Frosh & JV Girls Soccer Teams. Both teams won by the score of 3-0 over Carpinteria. On Frosh Soph, Emily Flores scored the hat trick! Spartans Elevate- Together We Rise! WE>me!