STUDENT NEWS
Today was "Ohana Day" at RMHS- so proud of the diversity we celebrate in our Spartan Family- One Love! Spartans Elevate- Together We Rise! WE>me!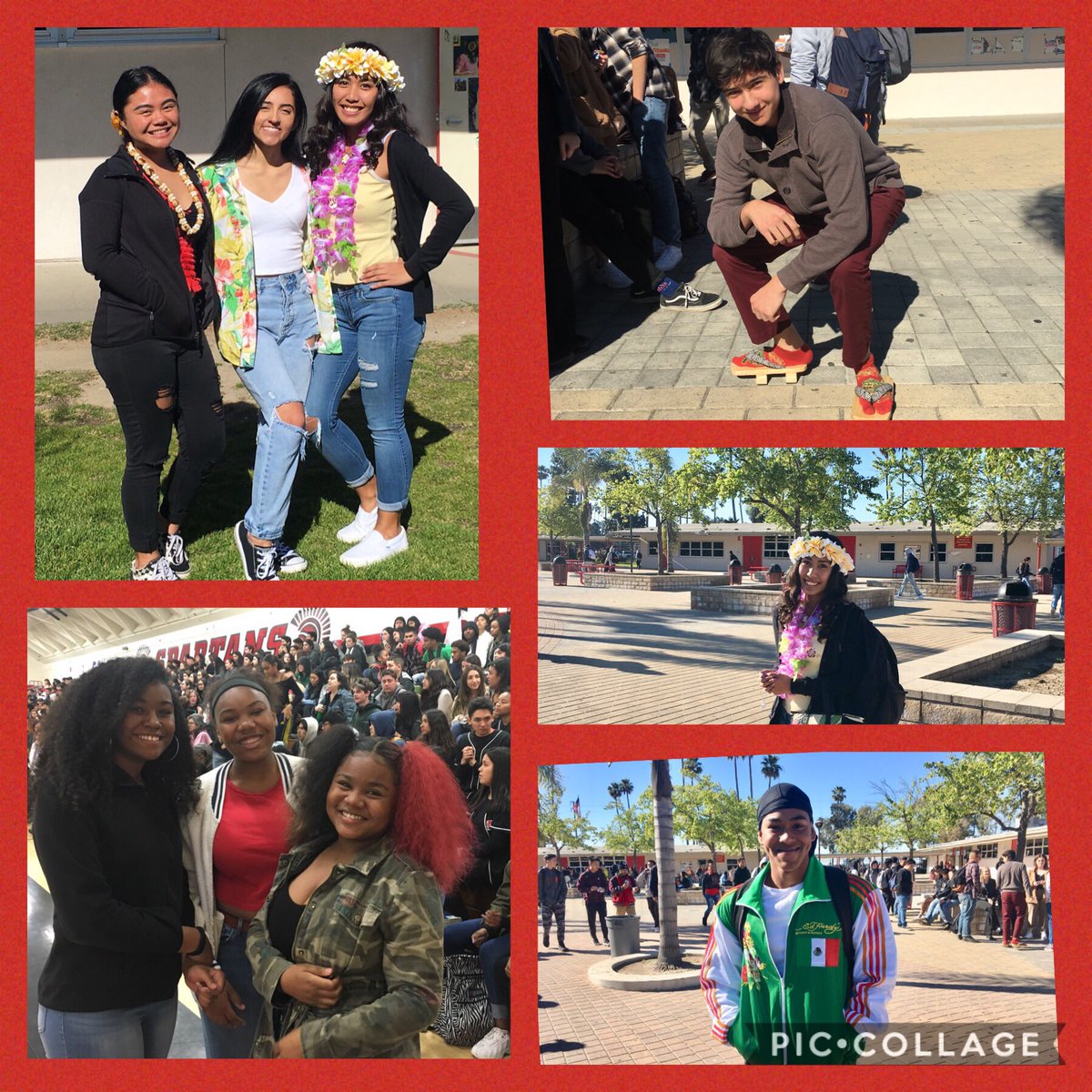 STAFF NEWS
College and Career Center 
Seniors: Ventura College is having an upcoming event called "Pirate Friday" taking place on March, 8 2019.  Students will have the opportunity to learn about student services, departments, clubs and organizations and even get a tour of the campus! Please see Ms. Magaña in the College and Career Center for a permission slip. Space is limited!
Seniors: Oxnard College is having an upcoming event called "OC Friday" taking place on April 5, 2019. At this event students will meet with an Oxnard College counselor (individually) to plan one to two semester of courses as well as meeting ALL of the remaining enrollment requirements needed to become a student at Oxnard College. Please pick up a permission slip form in the College and Career Center if you are interested in participating.
Juniors: The Career Expo on March 22nd is an opportunity to meet with professionals in various fields and find out what steps are needed to pursue these careers. It is an opportunity for you all to discover your passion.  The interaction with these professionals and their career paths can help with big decisions you will have to make next year such as what major you choose to pursue. Permission slip forms can be found in the College and Career Center.
All Grade Levels: Please be sure to join the College and Career Center Google Classroom for information on events, field trips, the scholarship list, resources and important deadlines! Code: stta7wd
COUNSELOR NEWS
Attention AP Test Takers! Signups are this month and due by the end of February! Do you think that you might qualify for a fee waiver? Please see Ms. Montero in the Counseling Dept during nutrition, lunch or after school to see if you qualify. Good luck on the AP exams!
This week, RMHS Counselors went to Mesa union, Rio Real, Rio Vista and Rio del Valle to meet Incoming 9th graders (Class of 2023) and presented all of the great programs and opportunities at RMHS. Each student received a RMHS packet to share at home.
Attention Seniors! Our next Financial Aid Night is Wed, Feb 28th at 6pm in Rm 34. The deadline is March 2! Don't miss out!
Special Programs
The ELAC and Migrant Education Parents' meeting was Thursday, February 21, at 6:30pm in the RMHS Cafeteria. We had guest speakers from CSUCI to promote their upcoming CSUCI Dia de familia event and Ventura County Public Health to present the healthy "Eat the My Plate Way." Cuba Montero presented the LCAP goals, SPSA plan, California Dashboard data on RMHS and information on WASC . Parents also were invited to attend the WASC meeting on Sunday, Feb 24th.
ATHLETIC NEWS
Congrats RM SophFrosh on their 6-0 win over Hart HS today! Spartans Elevate-Together We Rise! pic.twitter.com/VGZe6rsObG

— Mark C. Contreras (@MarkCContreras) February 21, 2019
On February 20th, RMHS held an Athletic Information Night for all.  This gave a chance for students/parents to meet our coaches from all of our sports as well as our cheer coach and band leader.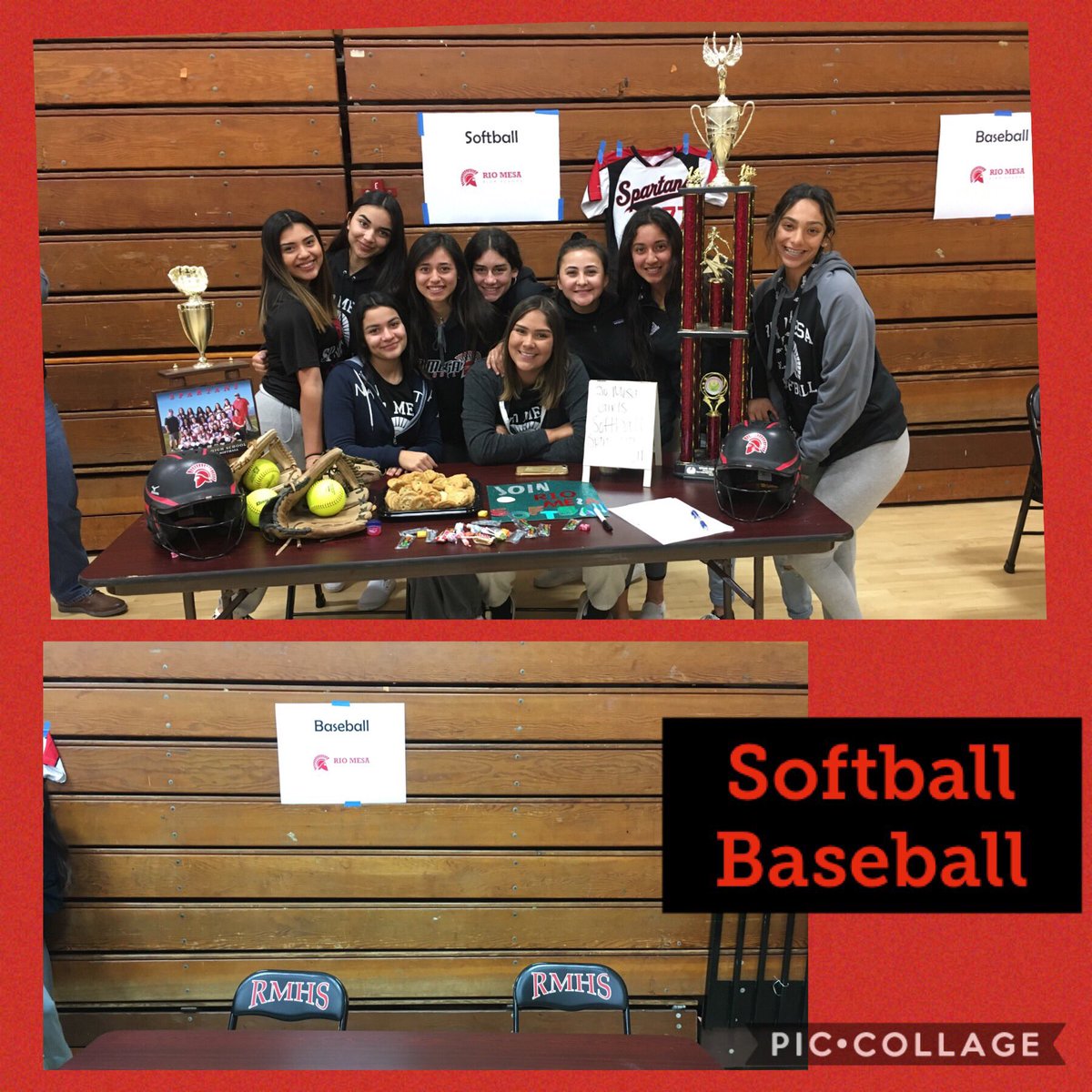 Congrats RM Varsity Baseball on their 10-5 win over St. Francis today. One of my favorite players 😉 making the catch for the final out! Spartans Elevate-Together We Rise! WE>me! pic.twitter.com/9gtf2tmGmj

— Mark C. Contreras (@MarkCContreras) February 19, 2019